Worship for Everyone Conference 2023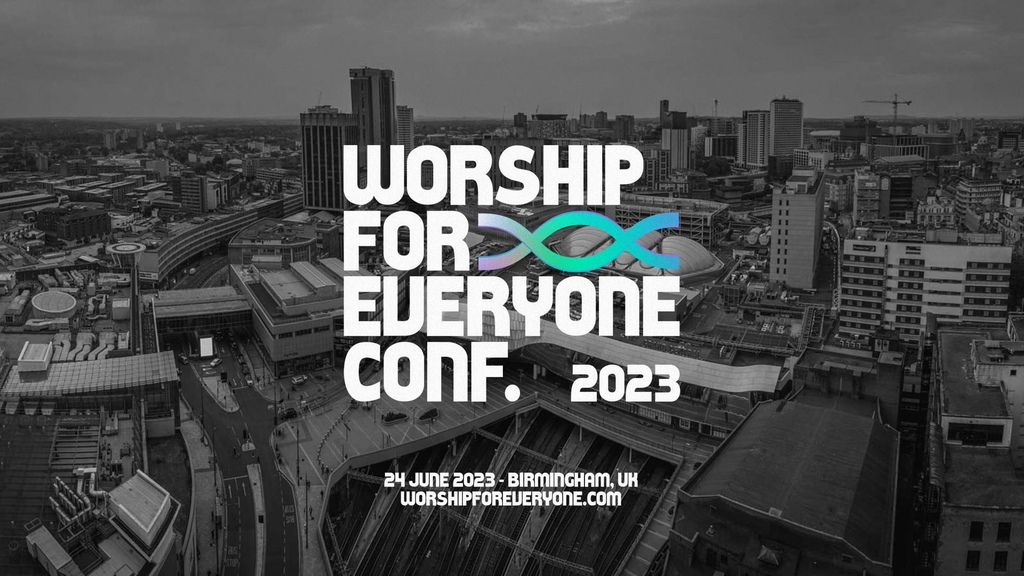 Saturday, 24 June 2023

10:00am - 5:00pm

Gas Street Central
About
We're delighted to announce our first Worship For Everyone conference for many years, and that it will be held here in Birmingham at Gas Street Church.
This is a unique worship conference aimed at both adults and children - church practitioners and families.
We will be worshipping together in two main all age sessions where you will get to experience Worship For Everyone and be inspired for intergenerational worship in your own context.
There will also be a range of seminars to choose from:
- children and families will be able to opt for seminars either together or separately, with a variety of topics aimed at growing your faith and developing your gifts.
- church practitioners will focus on gaining vision and being equipped with practical ideas for all age worship ministry back home. Topics will include relevant themes for church pastors, worship leaders, children and youth pastors.
We will pray for each other to leave empowered by the Spirit, with fresh vision for what God wants to do in and through our local church communities.
Due to the nature of this event being an all day conference, the main keynote sessions will be open to everyone, but the seminar streams are only suitable for ages 7 and upwards.

If you've any questions about this, don't hesitate to drop us an email and we'll do our best to advise!
See you there!

EARLY BIRD
Adult — £13
Child (any age) - £7.50

FULL PRICE
Adult - £18
Child (any age) - £10

If money is an issue, we'd still love you to join us and we have bursary places available. Just get in touch!

More info or any questions email us: conference@worshipforeveryone.com



FAQs
V E N U E S
GS Central, 41 Gas Street, Birmingham, B1 2JT
GS St Luke's, Great Colmore Street, Birmingham B15 2AT
T R A N S P O R T
Go to
https://gasstreet.church/visit
to find out about local public transport links from across the city.

P A R K I N G

Gas Street Central - there are many car parks around Gas Street. Street parking is limited to 4 hours in bays. Yellow lines cannot be parked on except in the evening or for Blue Badge holders (usual restrictions apply). Leonardo Royal hotel car park is located right behind GS Central on Berkley Street. This is a pay on exit car park.
GS St Luke's - there is free parking on Great Colmore Street and neighbouring streets.

E A T I N G

There are a large number of food places, restaurants & coffee shops around!

S T R E A M I N G

We don't currently have plans to stream the conference.
Location
Gas Street Central B1 2JT